MEZMOGLOBE- Kinetic desk toy
Please hurry, only left in stock
Feature:
Size: S:38 mmX34 mm.M:45 mmX39 mm.L:54 mmX47 mm
Rotation time:S:3 minutes.M:4 minutes.L:6 minutes
Revolving sphere that creates a mind-bending 360° optical illusion of continuously flowing helix.
A precision machined globe that creates a full body optical illusion when spun. Simply rotate it to reveal the mind-bending effect of a continuously flowing spherical helix.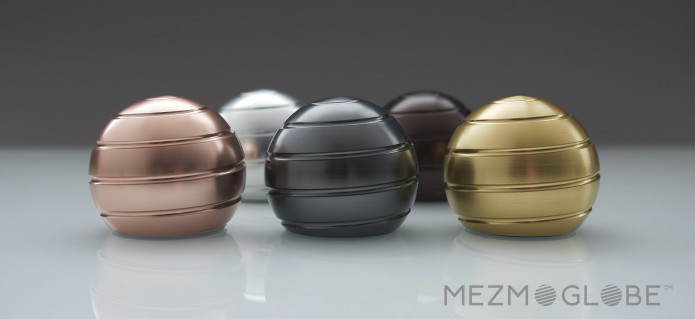 A piece of kinetic art that invites you to transform it from precisely engineered still shape into hypnotic optical illusion. Made out of aerospace grade aluminum it has a helix-shaped groove milled alongside the whole surface.  
When revolving it creates an almost magical effect that looks like continuously flowing helix would merge into a surface of tabletop.
Designed to spin on any desk or flat surface. The solid spherical body and smooth finish make it very pleasant to interact with. It spins silently so you won't be bothering anyone around. 
Built for creators, makers, thinkers, and anyone who wants to release their inner creativity and imagination.  Keep focus, relieve stress or simply relax during working hours or brainstorming sessions.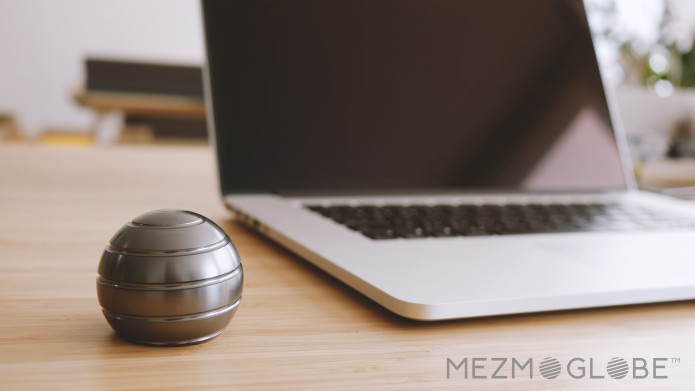 There is something oddly attractive about the shape of the sphere- it just asks to be held in a palm. It was the best choice for creating a solid desk toy that you would want to use again and again.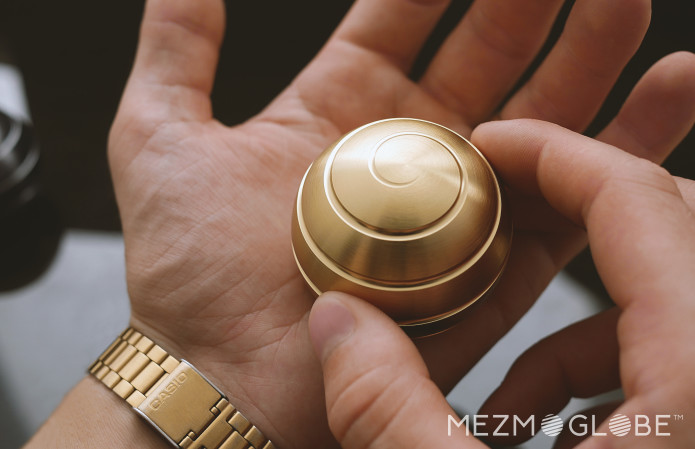 Spin Mezmoglobe and it will turn into a dynamic sculpture that changes its patterns along with direction and speed of rotation.  
Mezmoglobe presents a full 360° view to enjoy different visual effects from various angles.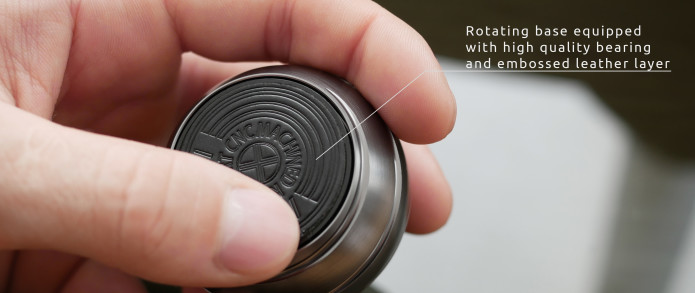 Every globe has a rotating base equipped with high-quality stainless steel bearing. It guarantees a smooth and silent spin as well as long-lasting. The base is removable to easy access the bearing.